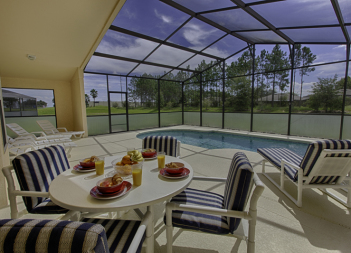 New Sun Loungers
The weather in Orlando at the moment is typical of September/October.
Very hot in the days and some evenings a good "clear out" event with some warm rain and thunder storms. Spectacular to watch and either stay at home or get in Wal-Mart! while it lasts. After an hour or so the storm usually passes and it's like a new day!
Added some new sun loungers to the existing complement. Purchased these from Palm Casuals where they make a very superior range of pool furniture.
The quality is superb, it's waterproof and extremely durable. More importantly, they actually manufacture it in Florida, so it's designed to do the job.